Warhammer Preview Online 3 : What could we see…
We've really enjoyed the last two Warhammer Preview live streams. The combination of new models and interviews with studio staff have gone down really well with fans it seems. Hopefully we see more of this format going forward alongside the traditional events that we're used to.
The next preview begins in just over 24 hours, and we have already had a hint about what we should expect to be shown…
We've already seen a good helping of new stuff for the most of the above systems in the two previous preview streams (see our round up) – how much more new stuff are they going to show us!?
Let's start with Blood Bowl. During the last preview we were shown the new Blood Bowl Treeman (or the new Acorn mount if you wish). This model was an instant hit at Sprues and Brews who are big fans of Wood Elves, Halflings and squirrels. But what will we see on tomorrow's preview stream?
Well we've heard some whisperings of a new Underworld Denizens team on the horizen, perhaps we'll finally see a glimpse of them on tomorrow's stream? Or maybe a brand new starter box featuring some new teams (did someone say Khemri?).
We have previous had whispers from the publishers of the Blood Bowl video game about a new edition of the game coming in 2020 alongside Blood Bowl 3, so perhaps this could be it!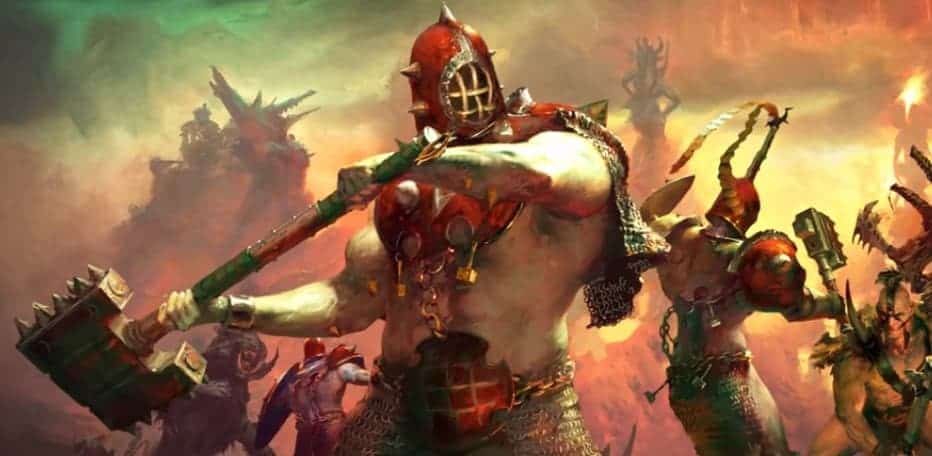 Fans of Warcry were treated to an amazing reveal at the last preview when Games Workshop finally revealed the entire Scions of the Flame warband (an instant hit with Matt). The reveal of this warband completes the initial line up, but it's interesting that Games Workshop still have something new to show us tomorrow.
Perhaps we'll get an insight into Games Workshop's plans for the future of this game. Maybe a new season set in a new location within the Mortal Realms? Whilst reading through the recent Age of Sigmar expansion Wrath of the Everchosen and the new Lumineth lore you do get a sense that the narrative is steering towards Slaanesh and it's captivitity – perhaps this could be the setting for future Warcray releases?
We've also seen some interesting rumour engines recently which look like they could belong to models from existing factions (Stormcast, Ossiarch Bonereapers…). At Sprues and Brews we believe these are either new Underworlds warbands or possibly Warcray warbands. Maybe we will find out if we are right tomorrow…
Horus Heresy fans are again in store for some more treats during tomorrow's preview stream. The question is, can whatever we are shown top the reveal of the Lion himself!? Our guess is….YES!
Pretty much all of Games Workshop's systems now have a starter box that people can buy to get them started including the full hardback rulebook. The only current system that lacks such a starter box is The Horus Heresy game itself. In the past we have had sets such as the The Horus Heresy: Burning of Prospero and The Horus Heresy: Betrayal at Calth so perhaps we will get a glimpse at new starter set.
Fans of the Black Library series are currently enjoying the Solar War series so our guess would be a starter box related to this period of the Heresy in someway – The Horus Heresy : The Siege of Terra (it would be great if they could include plastic Assault Marines…just saying 🙂 )
Warhamme Quest : Blackstone Fortress is one of those games that we keep meaning to get back onto the table. We love the story, the models and the gameplay itself and Games Workshop has done a great job of adding regular content to the game itself. The last content we glimpsed before the lockdown was Blackstone Fortress : Deadly Alliance, an expansion that added the Archivist, a Zoat of all things!
I am expecting to see another big box expansion for Blackstone Fortress, along the lines of the awesome Escalation expansion that brought a collection of new explorers!
Will we see a further expansion for Blackstone Fortress tomorrow, or will we see something….bigger? The expansions to date have done a good job at progressing the narrative and adding new quests to the game but maybe it's time for a sequel?
Games Workshop has certainly not disappointed on the Age of Sigmar front so far with these online previews. For two previews running now we have seen lots of new for the Lumineth Realmlords. From new units such as the different Mountain Spirits and Alarith Stoneguard through to the brand new start collecting box set containing models, warscroll cards, the battletome and host of other extras.
But we know we have still not seen everything yet. Only last week we caught a glimpse at an alternative build for the Alarith Stoneguard, and we have not had a proper look at the hidden mage yet either. We still believe Games Workshop have yet to reveal the full range and I still have my fingers crossed Tyrion will make an appearance before long….who knows, maybe tomorrow.
Maybe just maybe we might even see some proper images of the Sons of Behemat too…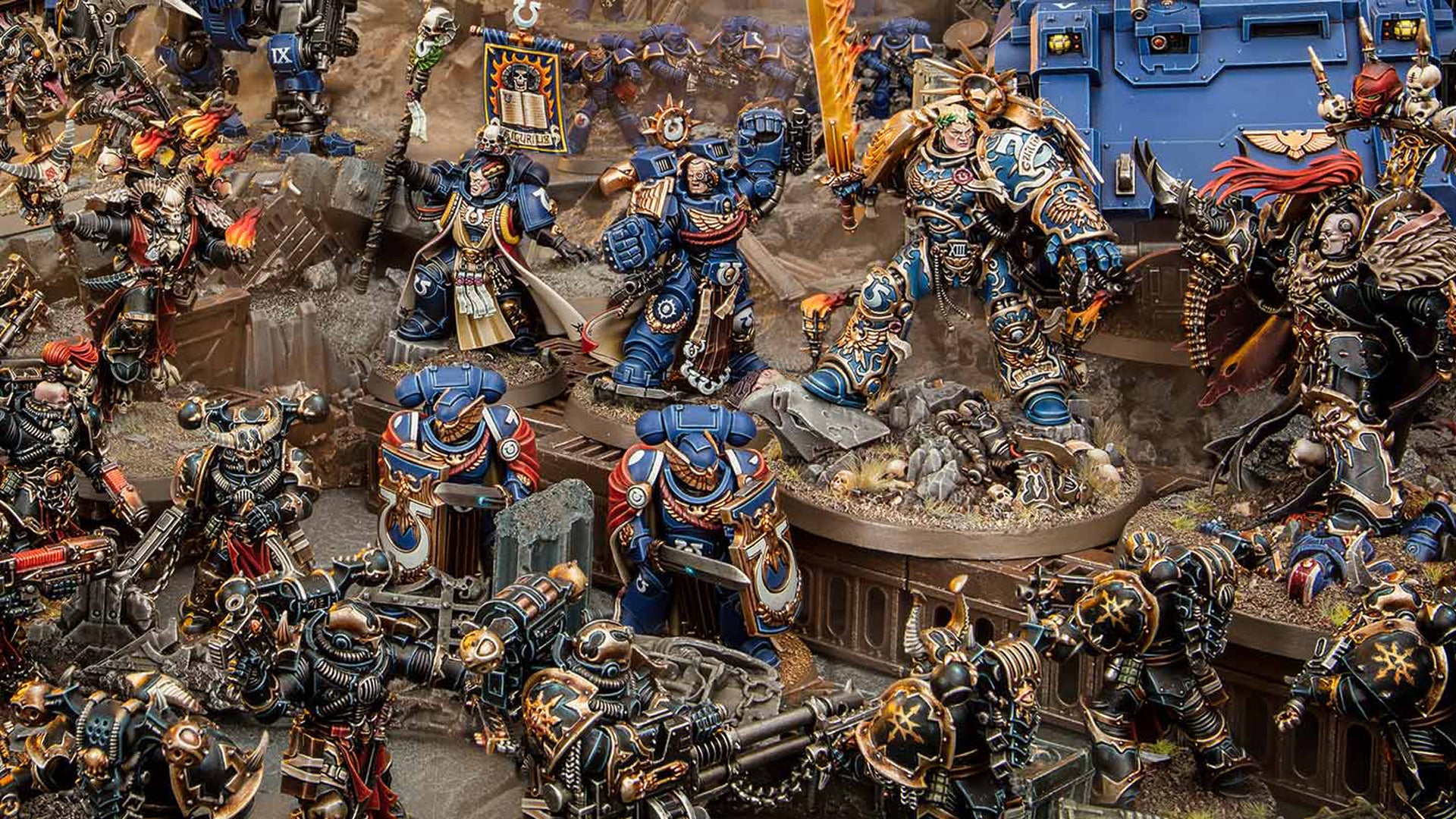 For Warhammer 40,000 I have a feeling we may well get a glimpse of a new edition of the game! After all, I believe with Pariah we are coming to the end of the Psychic Awakening series – Surely this is leading up to the 9th Edition of the game, and presumably with it a brand new starter box! Now, We may not necessarily see this yet, just a tease – Similar to how we had a video showing off the Purple Sun in the lead up to Age of Sigmar.
We have seen a very blurry, very pixilated image of some Primaris bikes and a landspeeder – could this be the contents of a new Warhammer 40k 9th Edition Starter Box?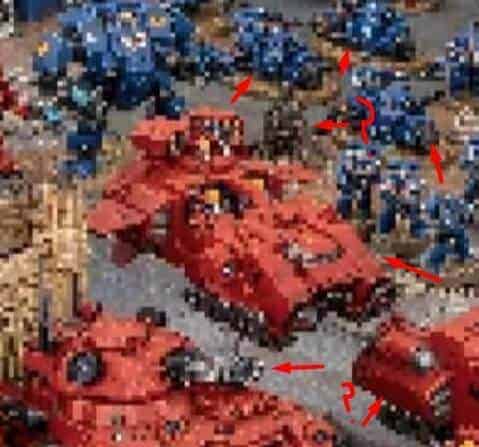 What do you hope to see tomorrow? Let us know over on Twitter and Facebook!